Acoustic Panels Miteso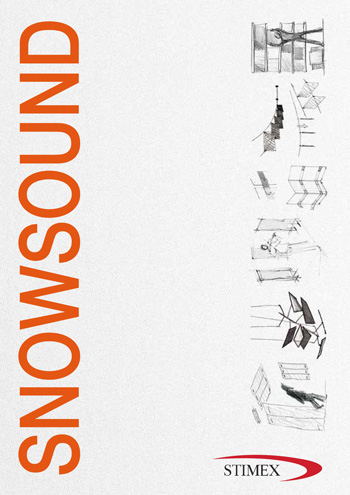 .
Snowsound® acoustic performance takes shape in projects by the great designers. Many shapes and colours are designed to be a visible and distinctive part of the project and to discreetly integrate into the rooms. Resolving acoustic problems, from the simplest to the most complex, with a complete range of products based on a single revolutionary technology is a totally innovative approach.
The brilliant intuition at the heart of Snowsound® patented technology is based on the use of panels composed of material with variable densities, which achieve selective absorption at different frequencies and thus optimise the acoustical environment notwithstanding the thinness of the panels. The absence of frames and seams and the unusual characteristics of the material in the fabrication of the panels, render them extremely light, unobtrusive and adaptable to any environment.
In the designing of the panel the objective set was to obtain the entire recyclability of the product at the end of its useful life, in a manner both simple and rapid. For this reason, the panels have been made entirely of polyester; therefore they are "single material" and 100% recyclable without the need of having to separate the outer fabric from the sound-absorbing inner material.